When Carlie and I left the Appalachian Trail, we decided buying a sailboat was our next adventure. We both had dreams of sailing around the world in a beautiful catamaran. After several phone calls and emails to boat brokers, insurance brokers, and marine lenders, our hopes of owning a catamaran boat were sunk. We would need a loan to buy a catamaran, we couldn't get a loan with out insurance, and we couldn't get insurance without experience, we couldn't get experience without a boat, and we couldn't get a boat without a loan…. See the cycle? Also, the lenders want to see financial and personal stability and apparently selling everything you own to go hike across the country isn't a stable lifestyle. So, no loan, no boat, what next?
At the end of September 2020, we decided to move to Miami, Florida to start building up stability. We were going to get jobs, live in an apartment, and join a sailing club. Only one of those came true; but we will get to that. We packed up our SUV with almost everything we owned that was left at my moms house and took off across the country for a second time, this time heading for Miami. We went straight to work looking for an apartment and we ran into the same sort of issues. Apartments owners/managers/leasing offices want to see stability before renting an apartment and previous rental references. Without pay stubs from jobs, we were having a difficult time finding an apartment. We did manage to join a sailing club but shortly after joining, we changed our plans.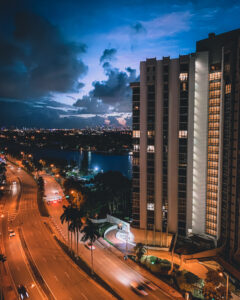 The Search
After all the frustrations of looking for an apartment, we decided to change gears again and made the decision to buy a sailboat, just a smaller more affordable one that wouldn't require a loan. We weren't exactly sure what the process of buying a sailboat was going to be like or where to start. It may not have been the right move, but our first step was searching for used boats online, specifically yachtworld.com and boattrader.com. Carlie compiled a list of our favorite boats and organized them by location. Without having much experience, we started calling all the boats and set up times to tour the vessels. We tried to set them up by location so we could knock out as many boats as we could in one trip.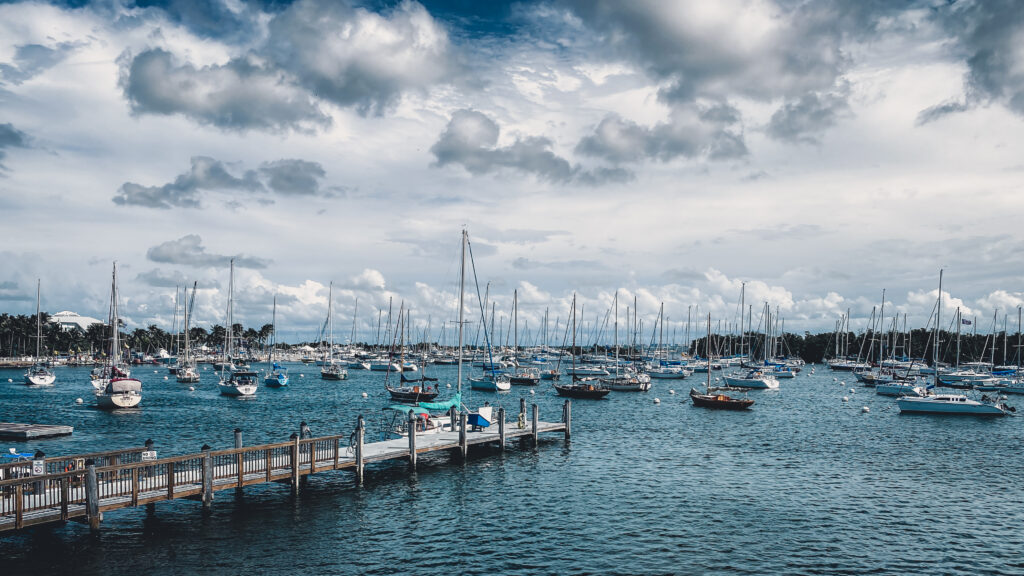 The Criteria
The perfect sailboat for us would need to be big enough and sturdy enough to cross the Atlantic Ocean, have enough storage for a liveaboard lifestyle, have a shallow draft to navigate the Caribbean, have some recent upgrades but also not be too expensive. We set our budget at $80,000 USD to buy the boat and make all the necessary upgrades to start cruising. So we started looking for sailboats between 34′ and 40′ in length, with 4′ to 5′-6″ in draft, less than $80,000 USD, with good comfort ratios and capsize screening formulas etc.
We utilized sailboatdata.com to research specific boat ratings and wanted a comfort ratio of 30 or more which indicates a a moderate blue water cruiser, a capsize rating of less than 2 (the lower the better), and Ballast/Displacement ratio of 40 or more which is a stiffer boat, able to stand up to more wind. The downside of seeking those ratings is in speed and required wind. It takes more wind to move a stiffer, heavier boat and the boat will not be a as fast but it will be more comfortable and ride through the waves much better.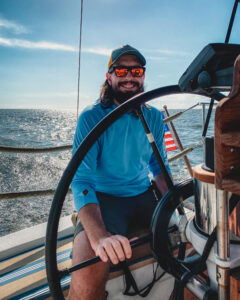 Maybe Buying This Sailboat?
After several weeks of browsing online marketplaces, meeting brokers and owners, touring boats, we landed on a boat that seemed to fit our criteria and we could see ourselves living aboard. This vessel was a 1990 Island Packet 35 listed at $72,500.
35′ Long – Check
4′-6″ Draft – Check
Tons of Storage – Check
Comfort Ratio 31.27 – Check
Capsize Ratio 1.85 – Check
Ballast/Displacement Ratio 45.71 – Check
The boat tends to be under-powered but that is expected in heavier blue-water mono-hulls. It needed many upgrades to get it ready for cruising such as new batteries, more solar, new running rigging, and a dinghy. The asking price didn't leave room to make all the upgrades so we asked the broker to see comparable sales.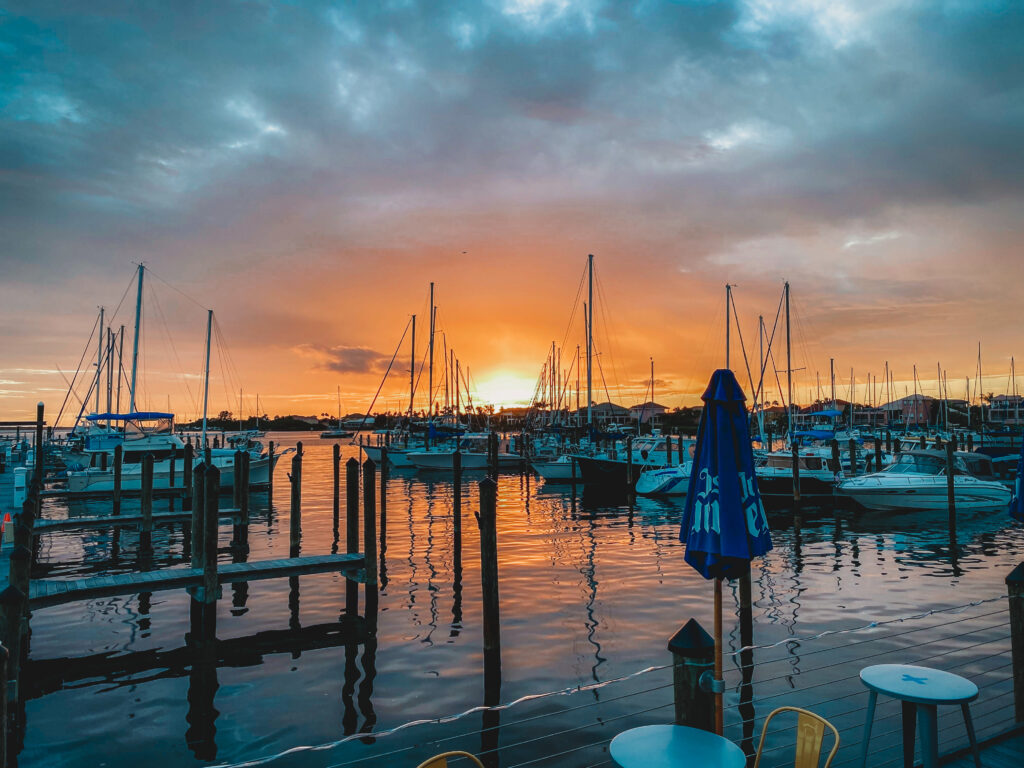 The Comps
The following is a list of comparable boats sold within the last two years. Prices given in USD. In no particular order:
1989 Island Packet 35, Second Wind Sold at $62,000 – In good shape with several new and recent upgrades
1989 Island Packet 35, Montrachet Sold at $74,500 – In Good Condition
1990 Island Packet 35, Augusta Sold at $75,000 – In Good Condition
The Offer
After seeing the comps, Carlie and I discussed all the upgrades we wanted to add to the boat and the cost of doing those upgrades. After crunching the numbers, we made the decision to offer $58,000 for this Island Packet. That would leave us about $22,000 to complete maintenance repairs and upgrades. It was up to the sellers to accept or counter our offer. After some back and forth, the sellers countered with $60,000. We agreed to their counter and set a date for our survey. Be on the look out for our next post regarding the haul out, survey, and sea trial. We are excited to be buying a sailboat!